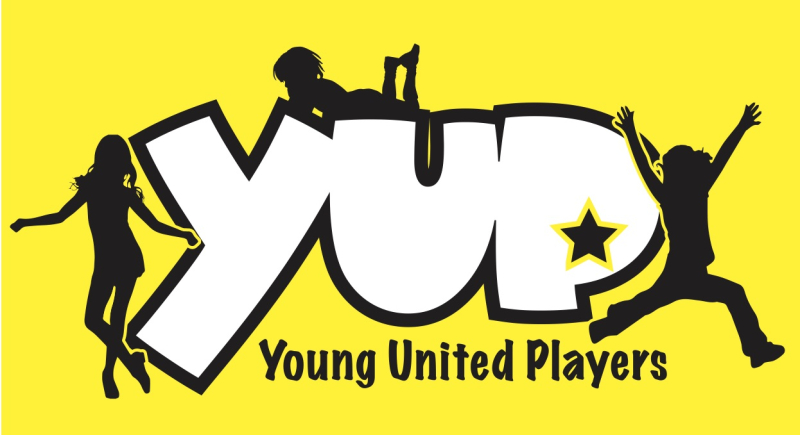 Young United Players Youth Theatre Workshop
with Veronica Gibson
$9000
The Young United Players announce a Youth Theatre Workshop Series
for kids in grades 2—7
$90 includes t-shirt, supplies and snacks
Explore acting through safe, age-appropriate and interactive games and activities. We will have fun and make new friends while learning the art of stage performance! No previous experience needed.
Mondays and Tuesdays , February 26—April 3, 2018
6:00—7:30 p.m
Wilbraham United Church, 500 Main St., Wilbraham
A note from our youth director, Veronica Gibson
This workshop series will introduce elements of theatrical performance. In a judgment free environment, participants will experience games and exercises that encourage creativity and build ensemble. There will be sub-grouping for different ages, based on enrollment.
This 6 week program will cover improvisation, vocal and physical confidence, theatre etiquette/terminology, and scene work leading up to an informal final showcase.
Each week will have an overarching theme related to "PIE". The series will conclude with a final showcase and reception on the last day of class. Family and friends are welcome to attend.
Week 1 - Ice breakers/ensemble building
Week 2 - "PIE" related warm ups and exercises
Week 3 - "PIE" Improvisations
Week 4 - Scene work from "PIE"
Week 5 - Final scene selections and memorization
Week 6 - Rehearsal and final performance
Veronica Gibson, AA Communications, BA Fine/Performing Arts, is a theatre artist with directing and youth leadership experience. She is a former peer mentor of Barrington Stage Company's Playwright Mentoring Project for at risk youth, and has worked creatively for Massachusetts College of Liberal Arts and Williams College in the Berkshires.
Feb

26th

,

2018

Mon - Tue

for

6 weeks

from

6:00 - 7:30 pm
Wilbraham United Players
500 Main Street
Wilbraham, MA 01095 Get directions